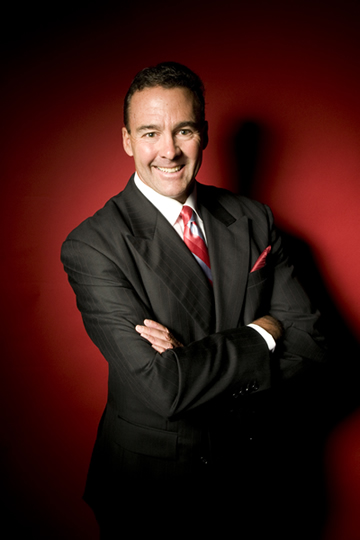 Paul is an entrepreneur, trial lawyer, business builder and visionary. Paul is the founder and managing partner of the law firm of Goyette & Associates, Inc. Paul is also the founder and managing partner of RN Guardian Inc., which is a prepaid legal plan representing California Registered Nurses, and the CEO of G Ventures, LLC.
Paul is one of the preeminent trial lawyers in California and is currently enjoying a lengthy winning streak dating from 1995. He serves as lead trial counsel, both criminal and civil matters in both State and Federal court.
Paul began his legal career in 1988 representing public safety employees while working for the law firm of Silver, Hadden & Silver in Los Angeles where he worked closely with his mentor and close friends, Stephen H. Silver and Susan Silver. In 1991 Paul relocated to Northern California and founded Goyette & Associates Inc. (G&A). G&A has grown and now has offices in Sacramento, Modesto, Redding, Fresno  and Newport Beach. G&A represents over 125 institutional clients throughout California including public sector employee organizations as well as small and medium sized businesses. G&A has thriving departments in class action and complex litigation, business litigation, criminal defense litigation, estate planning, plaintiff's personal injury, writs and appeals, and labor and employment matters.
Paul has spent has spent his career developing a no nonsense, direct, results oriented approach to maneuvering through today's legal minefields. Paul and his team quickly understand the client's goals, risks, opportunities and strengths and immediately develop a strategy to attain those goals. Paul has taken over 40 high profile cases to verdict before juries in State and Federal court and has enjoyed a remarkable success. Paul has represented high profile clients including elected officials, government leaders, law enforcement personnel, celebrities and other people of notoriety.
Paul has established an award winning legal website www.goyetteassociates.com and created a new standard for team-based approach to legal representation. His personal blog, www.PaulGoyetteBolg.com, provides regular insights on various high profile cases involving celebrities, public officials, police officers, and other people whose cases make national headlines.
Paul founded RN Guardian, Inc. and EMS Guardian Inc. out of a growing problem of legal actions and licensing investigations against registered nurses, paramedics, LVNs, and other allied health care professionals. RN Guardian and EMS Guardian are pre-paid legal plans that provide affordable and proactive representation to try to keep California RN's and EMS workers employed and working, and productive.
Paul is a regular contributor to numerous websites, and trade publications for public safety employees in California. You can follow Paul online at www.goyetteassociates.com, or read Paul's own blog at www.PaulGoyetteBlog.com . You can also find him on Facebook, Twitter, and LinkedIn
Paul is an avid outdoor athlete and has captained several adventure racing teams in over 25 24-hour adventure races and 6 expedition races totaling over 5000 miles of wilderness racing.
Education/ Associations
Bachelor of Science, Forestry, California State University, Humboldt, Arcata, CA; Juris Doctor, University of San Diego, San Diego, CA, admitted to the  California State Bar 1988, State Bar No. 137250; admitted to the  United States District Court of the Eastern District of California Central District and the United States District Court of the Northern District of California